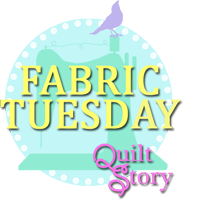 So for Father's Day I worked on a Father's Day apron at my local sewing machine shop that also hold classes. At first I was not to enthused about making an apron. Then I thought about that my husband has wanted a grill for a long time now. So an apron was made to go along with his new grill.
I did finish it, but it is in need f a cleaning from all the grilling on Sunday. I saw someone that I knew in the store that day and she said that I was wrong for allowing him to grill himself on Fathers Day. I said I couldn't deprive him of playing with his new toy, right! It turned out to be a really good day.
So above is the new fabric that I got in the mail from the Fat Quarter Shop. This is the Bloggers Choice pick for June. Cara Wilson from
Cara Quilts
is the blogger that put this set together. I think that I am going to save it for when I get pregnant, hoping for a girl.
My grandmother has decided that she is done quilting so she passed to me a good bit of fabric. The pill on the table is only what I am planning to use soon.
Here is what I have started with just today. I am excited about the out come of this one. This is new territory for me. I took a peak at the tutorial on Spider Web from
Quilt It
. I glanced at it and figured, "oh, that's simple enough". A peak meaning I did not follow her instructions. We shall see. I am going to add this tutorial from Quilt it the coming tutorial section of the blog.
That's whats happening with me.
Leave a comment let me know what you think and whats going on with you.